Your Eye Doctor and His Incredible Team
At Eye-35 Eye Care our customers are our family. With that being said, we want to ensure that every single person who steps foot in our office is not only satisfied with the service they are provided but also that they are comfortable throughout the duration of their visit. We believe in order to accomplish this, our patients should know our staff, their qualifications, as well as how much they care about making sure you get the very best eye care services. Learn more about the Eye-35 staff below!
---
Dr. Scott Fontana, O.D.
Originally from Rochester, MN, Dr. Fontana received his Bachelor of Arts Degree from the University of Minnesota. He earned his doctorate degree from the New England College of Optometry located in Boston, MA in 1983. Dr. Fontana then moved cross-country and completed his residency training at the American Lake VA Medical Center in Tacoma, Washington. Dr. Fontana relocated back to the southern metro where he and his wife have a daughter who now practices dentistry. He has been practicing optometry for over 30 years. His specialties include thorough comprehensive eye exams, contact lens fittings, especially difficult to fit patients, the latest dry eye treatments, and the treatment and management of eye disease. Dr. Fontana will put you at ease, make you feel comfortable and make certain all you questions and concerns are addressed.
---
Erica
Manager Erica grew up in Rosemount and graduated from Rosemount High School in 2010. After graduation, she attended Inverhills Community college while working to gain experience in Customer Service. Erica joined our team at Eye 35 in July of 2013 and enjoys learning all there is to know about the optical industry. She currently lives in Savage with her boyfriend, Casey. In her free time she enjoys vacationing to the lake and spending time with family and friends.
---
Molly
Lead Optician Molly grew up in Scandia and graduated from Chisago Lakes High School in 2005. That same year she started her first optician position, and later that year she moved to the South metro. Molly has worked in the optical industry for over 10 years and is passionate about what she does. Molly has been married for 8 years and has a 1 year old son. She enjoys spending time with her family and friends and working on projects around her home. In October of 2015 Molly joined the team at Eye 35, and she looks forward to helping you pick out your next pair of eyewear!!
---
Markie
Optometric Technician- Markie grew up in Rosemount and graduated from Rosemount High School in 2010. She then attended the University of Minnesota for food science and dietetics. In 2012 she married her high school sweet heart and they moved to South Carolina. They are now back in Minnesota for good, living in New Market. Markie joined our team in October of 2015, and has been gaining lots of knowledge about the optical industry and truly enjoys it. In her free time she enjoys spending time with her husband, their 3 year old son, and their 5 year old boxer.
---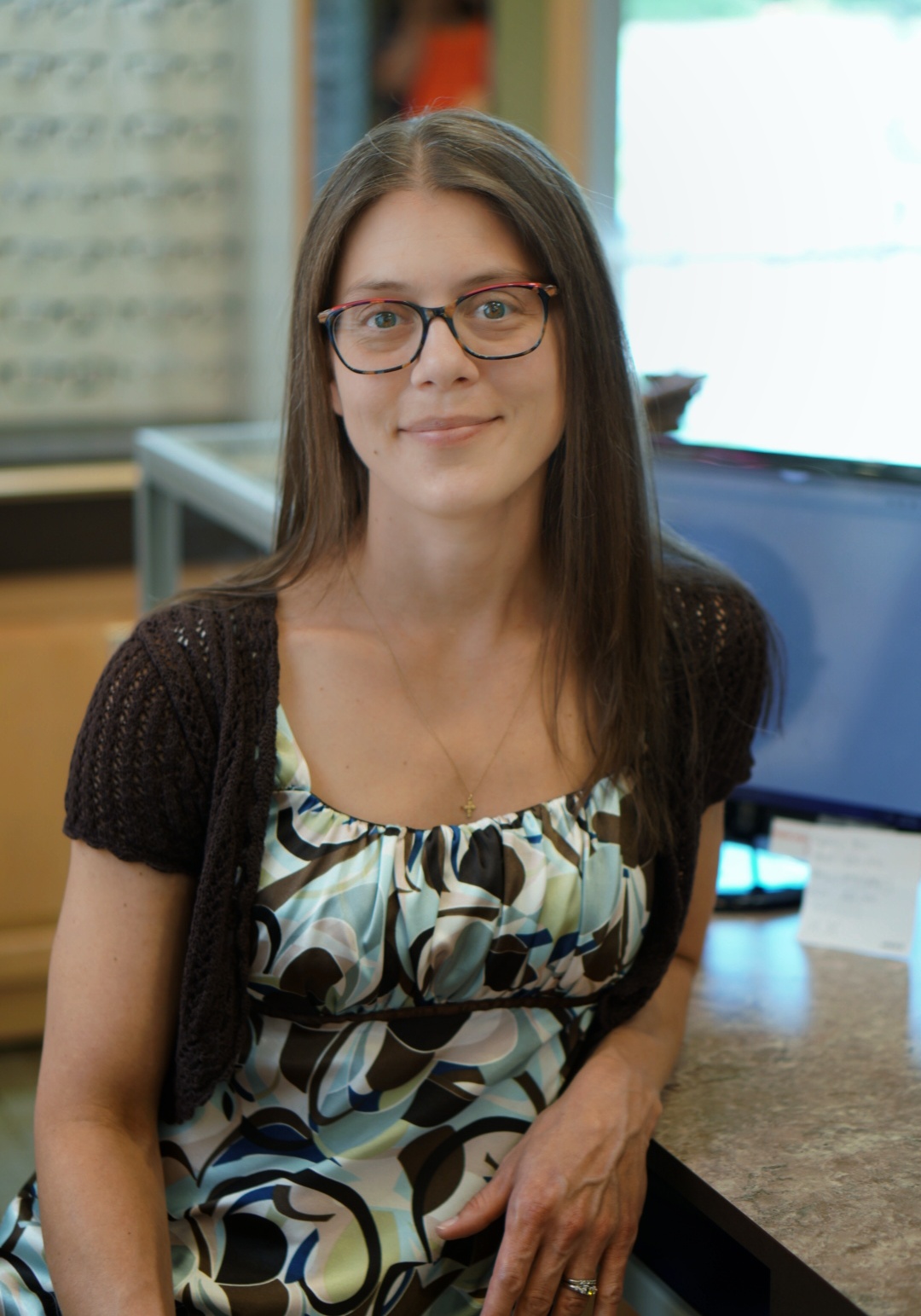 Erin
Optometric Technician- Erin grew up in Apple Valley and graduated from Rosemount High School in 1995. Erin has been in the eye care industry for 22 years and she is a certified ophthalmic assistant. She started with Dr. Fontana in spring of 2017.